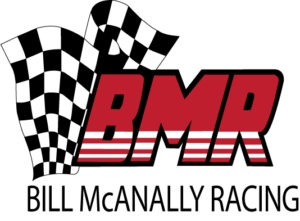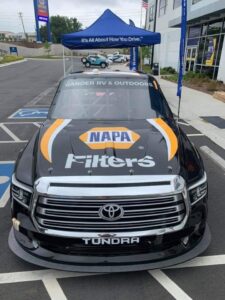 TearOff Products thrives in the racing world, sponsoring local, regional and National teams in motorcycle and car/truck racing. Competition naturally breeds improved technology. Racing Optics materials are considered the highest standard in motorsports, and are the exclusive choice of Indycar teams for their precision canopies. TearOff Products are made from this superior Racing Optics laminate. For 2022, TOP teams will compete in AMA off-road races, BITD Off-road races, Nitro Rally Cross, NASCAR and ARCA races, plus new this year – the Indy 500! Whether you're applying a 4 layer stack to your Ferrari 428 for track day, your NASA Prototype for a regional race, or your NASCAR Gander Series Toyota Tundra, rest assured, you're seeing through the very best. Call, text or email to discuss a custom pattern for your vehicle, today.
Past Partners
2020
Bill McAnally Racing www.bmrnapa.com
TearOff Products was the official supplier of laminated protective plastic window TearOffs for the premiere team of the Menards ARCA Series, Bill McAnally – NAPA Racing. The team revealed a new Menards Series West driver lineup of Giovanni Scelzi, Jesse Love, Holley Hollan, and Gracie Trotter.[9]Running a top notch team, supported by NAPA Auto Parts and Toyota Racing Development, BMR has introduced some of NASCARS brightest stars to the Big Leagues. This 9 time NASCAR Championship winning team's graduates include Brendan Gaughan, Eric Holmes, Chris Eggleston, Todd Gilliland and fresh new fast-female face, Hailey Deegan. Check out the NASCAR Gander Truck Series, as Bill McAnally joins Bill Hilgemann to form McAnally-Hilgemann Racing, putting the #19 Eneos Toyota Tundra, protected by TearOff Products with driver Derek Kraus in the winners circle. for 2022. BMR has moved on with a new manufacturer, new cars and drivers. TOP wishes BMR great success this season.