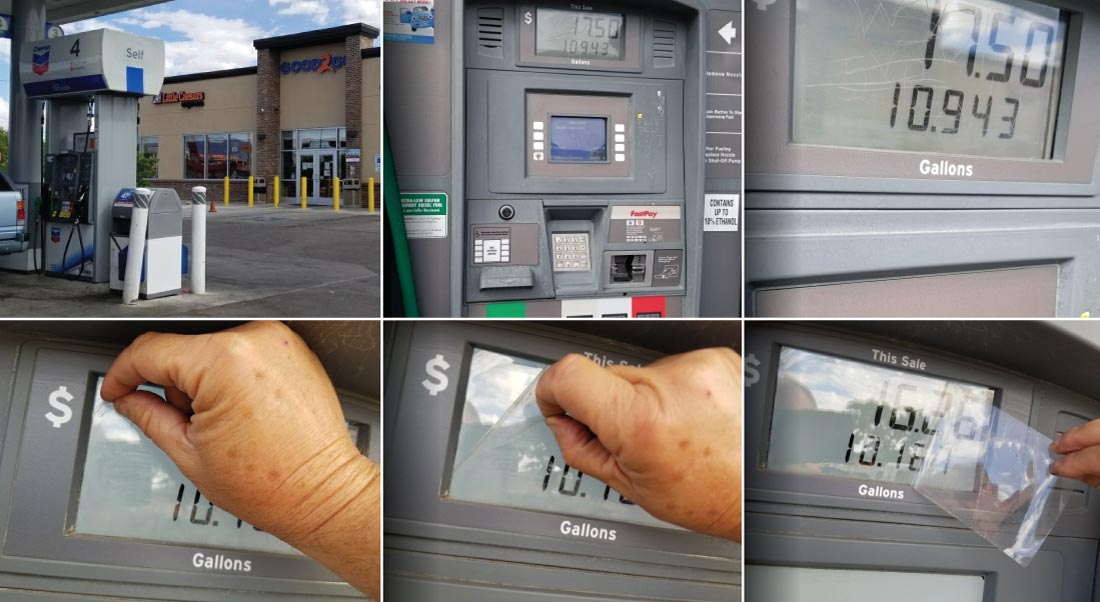 STAX™ Protection Film Multilayer Peel Away by TearOff Products for Industrial, Manufacturing, and Recreational Surfaces
STAX™ Protection Film Multilayer Peel Away TearOffs are ideal to protect machine safety windows made from glass, Lexan, polycarb or acrylic that need a sacrificial surface. A multilayer peel away film or "stack" of TearOff's can also be used as a working surface on a counter top when a quick-clean is needed. How about industrial surface protection? Yes, you can apply TearOff Products to Plastic Partitions, Sneeze Guards, Glass, Metal, Plastic, Electronic, Touch Screen and most industrial, Manufacturing, Production and Recreational Surfaces. TearOffs are 1,2,3 or 4 layers of high-density, silica-coated plastic film laser cut to fit and protect glass, metal, plastic or painted surfaces. The patented silica bead coating, originally designed for military use, has withstood thousands of hours of impact, abuse and testing. It is exactly the same material applied by top NASCAR and Indycar teams, by our partners at Racing Optics, to provide 200 MPH windshield protection.
Our laminate material, licensed from Racing Optics, performs weekly for NASCAR and Indycar teams at more than 200 MPH on the race car windshields, and can be stacked in 1, 2, 3, 4, layers… or Double Down your stacks for as many as 8 or 12 layers!
Who Uses Protection Film TearOffs?
Kennedy Space Center Children's' Space Lab

Honda Cars of America Production

Honeywell Heavy Equipment Windows

Army Corp of Engineers Epoxy Pallets

ASU Wind Tunnel ABB Paint Booth Gauges

GE Energy Management Control Panels

Whitehaven Coal Roof Support Panels
Alameda Police Department Face Shields

Giant Cement Batch Plant LED Lighting

CalPortland Cement Pressure Gauges

Graco Production Line Spray Booth

NUCOR Steel Blast Cabinets

National Library of Australia Toshiba Scanners
Swiss Tek Coatings Production

Washington State Dept. of Transportation

Wickenburg Mobil Fuel Station

Wild Horse Pass Chevron Fuel Station

Sherwinn-Williams Spray Paint Safety Glass
TearOff Product Protection Film Solves Problems
Protect What's Important!
TearOff Products™ can be custom-fit to any industrial surface that needs to be protected or changed quickly, saving on replacement costs while minimizes production down-time.
TEAROFF PRODUCTS PROTECTION FILM APPLICATIONS
Plastic Partitions & Dividers
• Touch Screen Displays
• Partitions
• Common Public  Areas
• Sneeze Guards
• Counter Surface
• Plastic Windows
• Plastic Doors
• Entry Doors
Gas Station TearOffs
• Fuel Dispenser Protection
• Gas Station Bathroom Mirror
• Convenience Store
• Window Glass
• Gilbarco Fuel Dispensers
Blast Cabinet TearOffs
• Protects Safety Glass
• Blast Room Lighting Fixtures
• Safety Exit Signs
Paint Booth TearOffs
• Window Glass
• Lighting Fixtures
• Safety Exit Signs
Mining & Excavation TearOffs
• Excavator Windshield
• Rock Chisel Glass Protection
• Wash Down Lighting Fixtures
• MSHA Safety Exit Signs
• Gauges, Instrumentation
• Machine Shop / Maintenance Area
Public Works TearOffs
• Road Machinery Window Glass
• Lighting Fixtures
• Safety Exit Signs
• Street Signage Graffiti Protection
• Street & Traffic Sign
• Sign Graffiti Deterrent
Racecar TearOffs
• Windshield Glass
• Windscreen Lexan
• Spoiler Lexan Protection
• Can Be Easily Cleaned Or Removed
Tactical TearOffs
• Riot Shields
• Window Polycarbonate
• Face Shields
• Patrol Vehicle Partitions
• SWAT Vehicle Windshield Glass
• Police Car Glass
Hot Rod TearOffs
• Window Glass
• Shop Lighting Fixtures
• Workshop Tools Safety Windows
• Cleans Up With Household Cleaners
Side By Side TearOffs
• Windscreen Protection For
• Mud Sloggin'
• Hunters Traveling Through Heavy Brush
• Construction Managers Job Site
• Desert Adventures
• Seniors Dodging Harmful UV Sunlight
Production Line TearOffs
• Laser Scanner & Barcode Reader Protection
• Camera / Recording Fixtures
• Workshop Tools Safety Windows
• Assembly Table
• Cart Protection
• Chemicals & Adhesives