Born from the needs of industrial Millwrights, TearOff Products began by solving problems in steel mills, mining operations, and power plants.
The damaged Safety Windows of a Media Blast Cabinet, which was located in a steel mill, was the very first problem TearOff Products was able to solve. We were able to reduce the safety glass replacement time and cost. From there we thought, "Was it possible to reduce the number of welding helmet lens replacements in the shipyards?" Well, it was!  Could we help reduce the number of gauge replacements in the cement plants? You bet we could!
Mining haul truck drivers and excavator operators were being blinded by their pitted windshield glass, as well as the CNC Mill machinists, who were also unable to see through their scarred and scratched Lexan safety windows.
These problems have been easily solved by TearOff Products STAX™ Multilayer Tear Offs.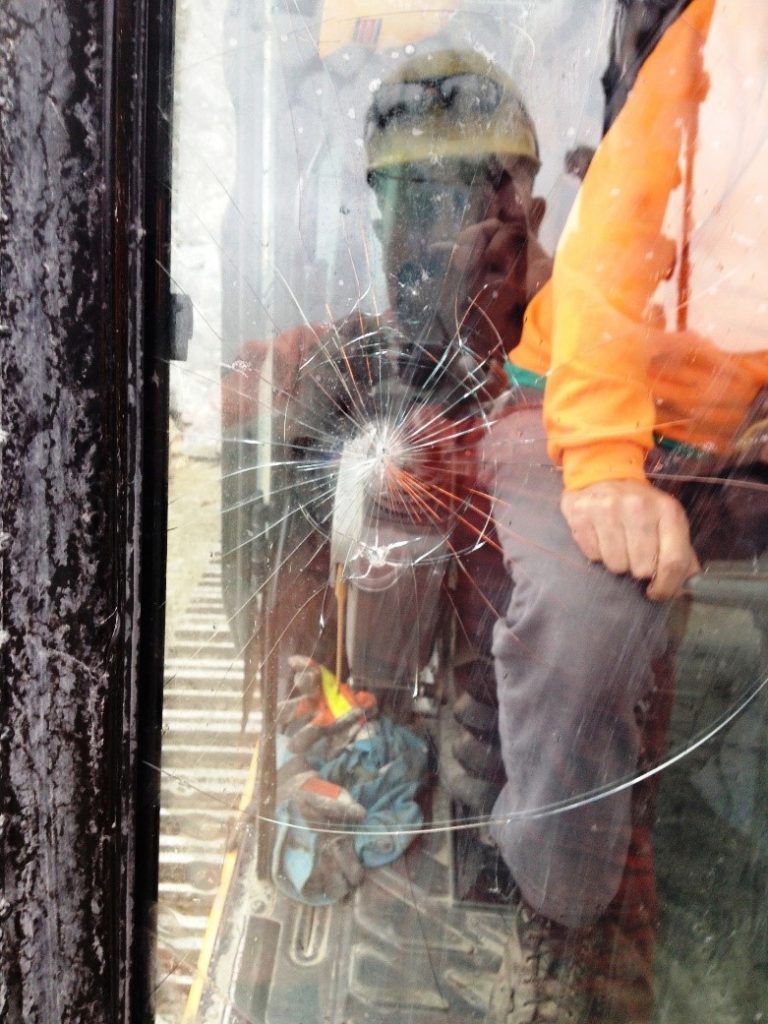 STAX™ by TearOff Products are ideally suited for manufacturing, commercial, industrial, municipal, processing, or recreational applications.  Our Multilayer Tear Off Protection Film provides added safety, saves downtime and reduces replacement costs.
Laser-cut custom shapes are made from four layers of high density laminated plastic, featuring a defensive silica bead coating (Patented) on each layer that protects vision and increases the life of the surface.
• Media Blasting – Simple Workshop Blast Cabinets to Large Blast Rooms
• CNC Milling – Protecting operators windows from fluids and metal shavings
• Heavy Machinery – Haul Trucks, Excavators, Dozers, Fork Lifts, Backhoes, Harvesters, Tractors
• UTV's – Full and ½ Windshield; LED Light Bars and Headlights
• Law Enforcement – Ballsitic Shields, Face Shields, Crowd Control Shields, Armored Vehicle Windows
• C-Store Gas Stations – Fuel Pumps, Bathroom Mirrors, Building Windows
• Manufacturing – Instruments, Process Cameras, Laser Scanners, Bar Code Readers New for 2022!
• Fleet Vehicles – Multi-layer protection for windshields on fleet cars and trucks