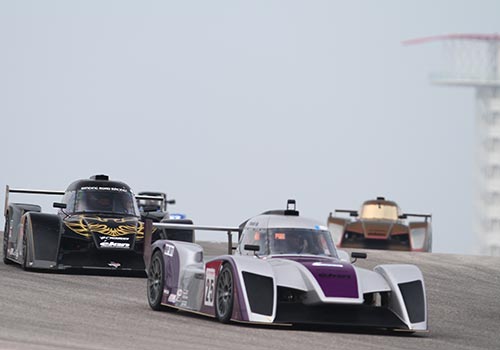 Francis Hu Racing / Precision Composites
Project: Prototype Racecar Canopy
Description: National Auto Sport Series Pacific Elon NP01 Champion is seeking protection for his Lexan canopy on his enclosed cockpit racecar.
The Problem
The racing environment experiences flying gravel for the racing surface, sand and grit from trackside, blowing debris from spectator areas. Competing at high speeds, the impact of the pebbles, sand, grit and other media damages the clear canopy surface, resulting in light refraction and obscured vision.
The Solution
Client applied our 4 layer, 4 mil thick "stack" of TearOffs to the NP01 canopy surface. During heavy traffic, sacrificing the removable layers and preventing damage to the canopy. The surface layers can be easily cleaned, or removed as needed. 4 layers last a full season or longer.
Benefits
Scratch resistant technology
Renewable surface
Maintains visual acuity
Reduces significant canopy maintenance
Simple cleaning reduces the need to remove top layer
Chemical resistance to motor oils, brake fluids, engine coolants.